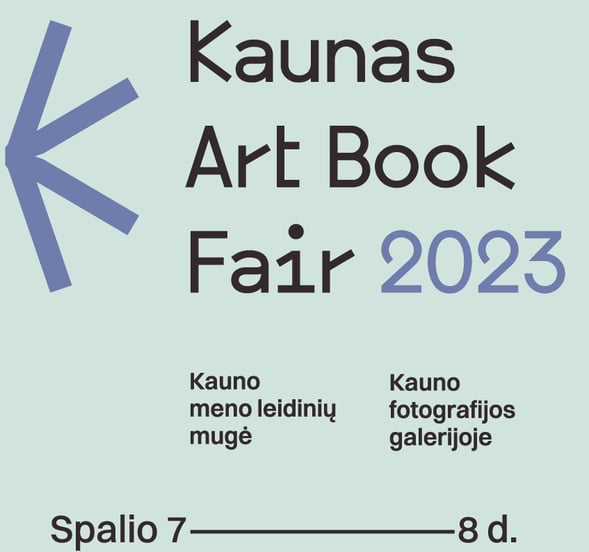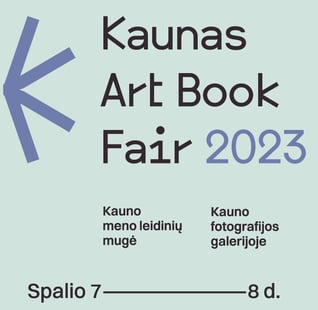 Art book fair + Japanese photobook exhibition
In cooperation with
"
EU Japan
"
Fair and exhibition working hours:
7th October, 11 AM – 7 PM
8th October, 10 AM – 6 PM
"
Kaunas Art Book Fair
"
is accessible for visitors with reduced mobility.
Events will be held in Lithuanian and/or English.
Entry to the fair and its events is free of charge.
Some events require pre-registration.
"Kaunas Art Book Fair"
is a value-creating and networking event that focuses exclusively on the culture of art book publishing, the creation of a new community, the support of the existing one and the initiation of global trends in Lithuania.
The mission of this project is to cultivate and nurture a community of art book readers, viewers, publishers and creators in Lithuania, creating a platform for meeting and dialogue with the general public.
The vision is to become the leading art publication event in the Baltic countries.
"Kaunas Art Book Fair" is organised and the educational programme is curated by Kaunas Photography Gallery. Location:
Kaunas Photography Gallery, Vilniaus str. 2
6:00 PM
Exhibition of selected art publications "The Artist Book" in the reading room of Kaunas Artists' House (Putvinskis str. 56)
11 AM
–
7 PM
Fair and Japanese photobook exhibition working hours
12:00 AM
Presentation of the book "The Girl with a Gun. A True Story about a Partisan Girl" and creative workshop for children with illustrator Lina Itagaki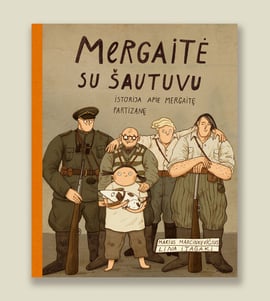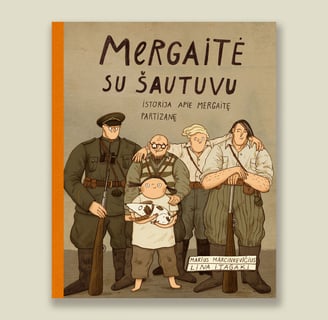 Recommended for children 6–11 years of age. No registration is required
"Magdė has a bow, a turkey feather in her hair and even a mustang. She reads books about Indians with her dad, knows the footprints of forest animals, and has an Indian name - Pathfinder. Because her dad was a scout leader, the girl knows how to hide footprints, make a hook out of a needle and bake fish in clay," writes author Marius Marcinkevičius about the partisan girl in the book. When Magdė's parents are kidnapped by the Russian army during the Second World War, the girl retreats to the forest and, living in a bunker, learns to take care not only of herself, but also of her wounded friends.
In a workshop inspired by this book, illustrator Lina Itagaki will introduce children to the footprints of the animals that live in Lithuania, teaching them to distinguish between a wolf's and a dog's footprints, a wild boar's from a moose's. Using imagination and tools provided in advance, children will create their own fictional animal and its footprint.
Lina Itagaki (b. 1979) is an illustrator, comic book and zine author and founder of the children's book publishing house Misteris Pinkmanas
2:00 PM
Presentation of Rūta Junevičiūtė's book "Aisopika". Moderated by Agnė Bagdžiūnaitė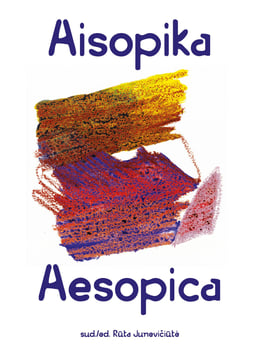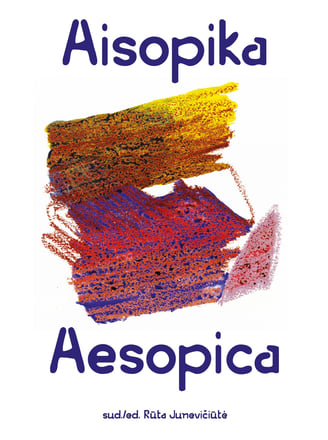 4:00 PM
"Kaunas Summer Diary" presentation by "Hands on Press" resident Julia Nascimento. Moderated by Kotryna Lingienė
The first participant of the "hands on residency" programme, Brazilian illustrator Julia Nascimento, shares in her travel diary the moments of the summer of 2023 in Kaunas and invites locals and future visitors to see this cosy and lively city through her eyes. The result of Julia's residency is a new publication about Kaunas and the first-time traveller's experience of the city, full of surprisingly pertinent and aptly unexpected insights, quirky incidents and recommendations for good places to visit. During Kaunas Art Book Fair, Julia will return to Kaunas for a short time to talk about her artistic practice, her experiences in Kaunas, and to launch her comic book, which was published in August.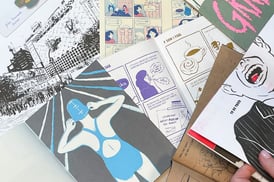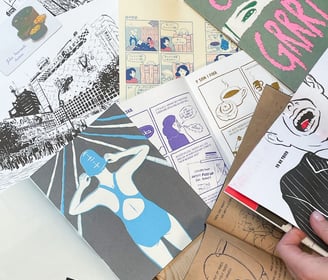 7:30 PM
Screening of the movie "Library", dir. Kristijonas Vildžiūnas, Lithuania, 1997 (duration
–
35 mins) / initiated by Contemporary Art Centre (CAC)
11 AM – 5 PM
Exhibition of selected art publications "The Artist Book" in the reading room of Kaunas Artists' House (V. Putvinskio str. 56)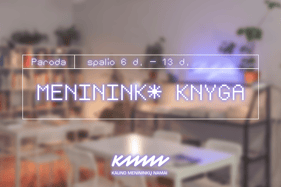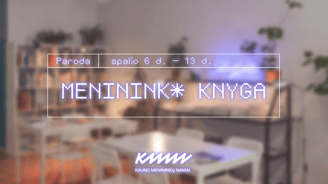 10 AM
–
6 PM
Fair and Japanese photobook exhibition working hours
12:00 AM
Presentation of the book "The Little Pirate and the Big Treasure" and creative workshop for children with illustrator Lina Itagaki
Recommended for children 6–11 years of age. No registration is required
Author Marius Marcinkevičius writes: "The great inventor Professor Lump of Mind created the pigtail screwdriver, the chachatron, the thought radio, the dream player, but most of all he loved to cross-breed: his garden was full of leguminous grapes, columbines and thorny, fragrant rosaceous plants. And once, by crossing a pumpkin and a balloon, he grew a huge flying pumpkin." But then the Professor's flying pumpkin was hijacked by the Little Pirate, who, instead of robbing it, persuades the Professor to search for the Great Pirate's treasure. Such an adventure is not without its dangers...
Illustrator Lina Itagaki will reveal how to overcome these dangers and where to find the great pirate treasure. In a workshop inspired by the book, children will use Professor's Lump of Mind cross-breeding method to create a one-piece body for the pirate from the individual parts they drew.
Lina Itagaki (b. 1979) is an illustrator, comic and zine author, and founder of the children's book publishing house Misteris Pinkmanas.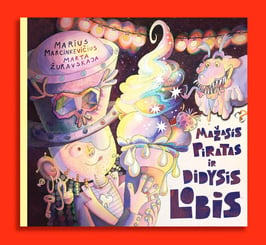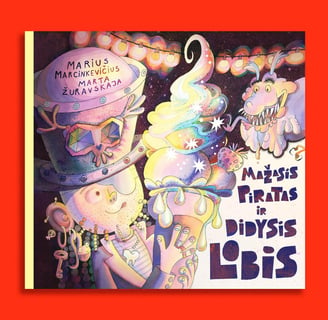 2:00 PM
Presentation of Francesco Lusa's book "The Tree Which Has Been Struck 3 Times by Lightning"
"The Tree Which Has Been Struck 3 Times by Lightning" (2022) is a story about Lithuania, narrated by a non-Lithuanian photographer. According to the artist, working on this project gave him the opportunity to engage with a country and a culture that were originally not his own, but became a significant part of his existence.
During the production of this work the author was interested in several topics such as the industrialization process during the Soviet occupation that led to the urban and social development of the territory itself, the economic crisis after the nation's independence, the crime that marked the history of the area in the 90s and the wounds left by the Soviet regime to the nation and its people.
He was also deeply fascinated by the confrontation / clash between generations, not too distant in terms of time but profoundly different in desires and hopes for their future, the strength that accompanies young people in the challenge of life and their unconscious naturalness that transmits vitality even in the darkest moments. In 2021 the project won a research grant from the Lithuanian Council for Culture
Francesco Lusa (b. 1980) is an italian artist based in Berlin, utilizing an interdisciplinary approach in his work, which spans photography, sculpture, installations, texts, and archive materials.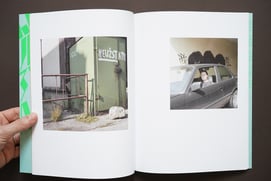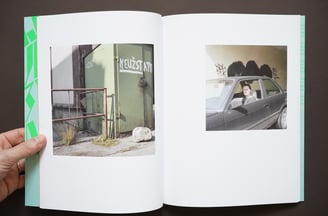 3:00 PM
Creative workshop for children with artist Ieva Stankutė
Recommended for children of 6–11 years.
REGISTRATION IS REQUIRED: https://forms.gle/FAhusbz9CuAdREEX9
On Sunday afternoon, the little ones will have a creative workshop with graphic artist Ieva Stankutė, during which children will create stories from various objects found in nature– leaves, bones, concordia and other strange foundings. The children will illustrate their stories in books prepared by the artist, which they can finish at home if they wish.
Ieva Stankutė is a graphic artist based in Kaunas. In 2020, her book "About the Belly Button", which explores the theme of motherhood, was awarded the main prize of the year at the Book Art Competition. The jury praised the book for its unseen, extraordinarily strong, sensory experience of life and, at the same time, the immense warmth captured in the book in both literal and figurative senses. The author draws a lot of inspiration from artworks and coincidences that happen by accident.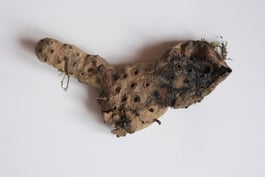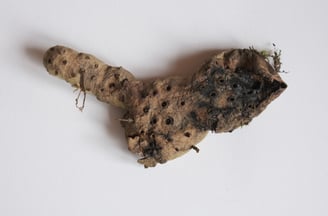 5:00 PM
Presentation of Renata Karvelis' book "City and Artist. Cultural Routes of Tauragė". Moderated by Kotryna Lingienė
Together with the publication of Renata Karvelis's artistic Research on Tauragė, the Museum of Tauragė Region "Santaka" has published the author's book "The Artist and the City. Cultural Routes of Tauragė". The book intertwines stories, ideas and images about the city of Tauragė.
The author publishes texts written during her stay in Tauragė from 2019 to 2023. The first texts were published on her personal Facebook profile, without thinking about the specific community they are addressed to, without feeling much responsibility for her words, as they do not have the power to change, to influence, to shape. Later, the texts change. The author reflects on the struggle, the war, everyday challenges, and delves into cultural phenomena. In the enlightened work, specific contexts, characteristic only for Taurage, appear.
Ethnologist Aurelija Dagilytė-Drevel on "The Artist and the City": "Renata's book is a subtly subjective atlas of Tauragė's cultural life, a feminine gaze that throws a feminine light over the ephemeral realities of the city's cultural life in the (post)pandemic years, enlightened by the landmarks of geographic objects. From journalism to slam, from graffiti to the history of cemeteries, the author introduces the artists of Tauragė to each other and to the rest of Lithuania. The text is not lacking in rich self-reflection, a sharper critical approach to the "big" Lithuanian culture, glocal and global influences, identities and opinions. A wonderful book about another, often invisible, cultural Lithuania!"
Renata Karvelis (b. 1988) is a writer, works in a museum and lives in Tauragė. The author's texts have been published in cultural media publications since 2018.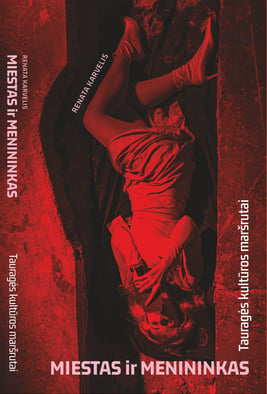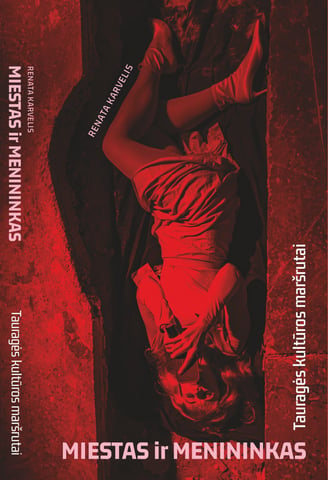 Kaunas Artists' House has only recently started collecting art books produced by artists, printed in small editions. These are publications rarely found in libraries or bookstores. An artist's book is a work of art, an exhibition, a fragment of artistic research, an introduction to the artist's work.
In the reading room of Kaunas Artists' House you will find publications by Gabrielė Vetkinaitė, Saulė Noreikaitė, Monika Janulevičiūtė, Karolina Rybačiauskaitė, Margarita Žigutytė, Dovilė Šimonytė, Gerda Paliušytė and other authors.
"Aisopika"
–
an artistic research project developed since 2018 by artist Rūta Junevičiūtė which investigates Aesopian language and its intergenerational connections. The publication documents and extends an exhibition of the same name Junevičiūtė implemented in the National Gallery of Art in 2020, and experiments with the formats of an exhibition catalogue, para-academic study and an illustration book.
Rūta Junevičiūtė is an artist and researcher from Vilnius, who lives part-time in Amsterdam. She studied art history, monumental painting, sculpture, dance and choreography, received her education at the Vilnius Academy of Arts and the Amsterdam Academy of Theater and Dance (School of New Dance Directions – SNDO). In recent years, Junevičiūtė has been exploring the body as an archive of senses and intergenerational connections. Her recent works have been presented at "Veem House of Performance", "Frascati" and "de Brakke Grond" theaters in Amsterdam, Vilnius Biennale of Performance Art, National Gallery of Art and "Rupert" Art Center in Vilnius.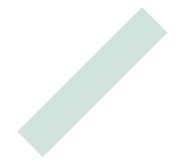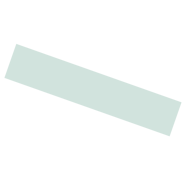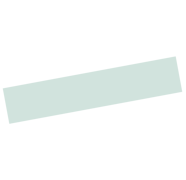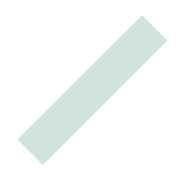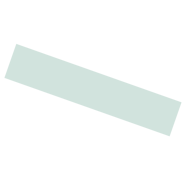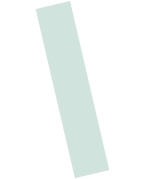 Gabrielė Arlauskaitė
"Kaunas Art Book Fair 2023"
Chief Executive Director / Curator of Educational Programme
kaunasartbookfair@gmail.com
Daiva Juonytė
Media relations
presskaunasartbookfair@gmail.com
Donatas Stankevičius
Architect of the fair
Huge thanks to: Gintarė Krasuckaitė, Gintaras Česonis,
"
Kaunas Art Book Fair
"
volunteer team.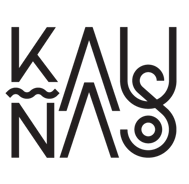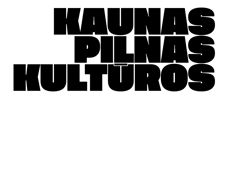 Kaunas Art Book Fair friends